Spreader fell in vessel's hold on top of loaded containers.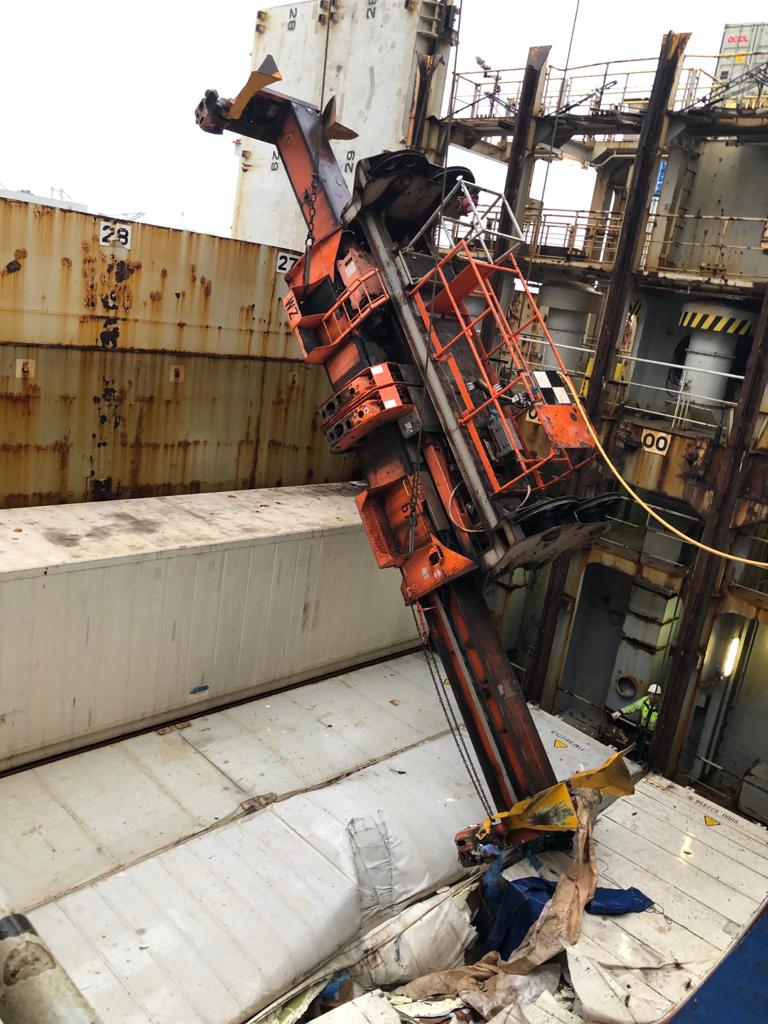 A 40ft container was just loaded in a large container vessel at a terminal in Rotterdam-Maasvlakte. When the empty spreader was lifted, one of the flippers hooked underneath a part of the vessel. Due to the high speed, the spreader came almost in vertical position, the runners slid of the sheaves and were cut. The empty spreader fell in the cargo hold and landed on top of several reefer containers. The STS-crane, spreader, the ship's construction and several containers incurred severe damage as a result. Amongst others the fallen spreader had penetrated the roof panels of a container loaded with large frozen shrimps.
We were appointed on behalf of the container terminal. In deliberation with surveyors on behalf of charterers and cargo owners, various salvage equipment was brought to the quay. A salvage plan was discussed with all involved crane teams and the damaged spreader was hoisted out of the cargo hold. Subsequently, salvage of all damaged containers was conducted transported to the special cargo area, where the shipping line already delivered substitute reefer containers in an attempt to save the cargo. We were involved in full the salvage operation and repacking of the cargo.
Later on, extent of damages on the vessel, the containers, cargo and the spreader was surveyed and reported including estimation of costs.
Similar cases are handled quite frequent by Marintec Expertise.