Roelof Leeuwenburgh
maasvlakte@marintec.nl
+31 6 14 24 61 64
Senior Nivre Register-Expert
Member of the management team of V+B Group
Roelof completed his education at the Secondary Technical School in Rotterdam. Internships were completed at the technical department of a refinery, machine shop and technical supplier to inland vessels. He assisted for several seasons in maintenance department during a production stop of a producer in the food industry.
1989 Roelof joined Materiaal Metingen Europe B.V., a company specialised in inspecting all types of commercial vessels both sea and inland. He travelled the world for 9 years and mainly dealt with visual inspections, ultrasonic wall thickness measurements, sacrificial anode and coating inspections, calculations for steel repairs and support company superintendents during dry docks. Roelof obtained several NDT-inspection degrees.
1997 he joined D. Touw Expertise- en Ingenieursbureau B.V. in Rotterdam. He assisted Cees with all activities handled by the Maasvlakte office.
2003 Roelof joined the company founded by Cees, Marintec Expertise BV, as an all round marine and technical surveyor. Over the years, the amount and diversity of the work has expanded and increased. In addition to the primary handling of damages, assistance and advise of recovery of cost and formulate repair specifications had become an important part of the work. Since 2009 Roelof is a registered member of NIVRE (Dutch Association of Registered Surveyors), in the branch Shipping industry and technology.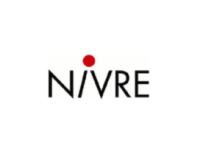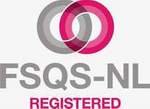 Marintec Expertise BV
Europaweg 875
3199 LD Maasvlakte
Port number 8200, building 5
maasvlakte@marintec.nl
+31 (0)181 36 36 00 - (24/7)