Container torn open and cargo transferred.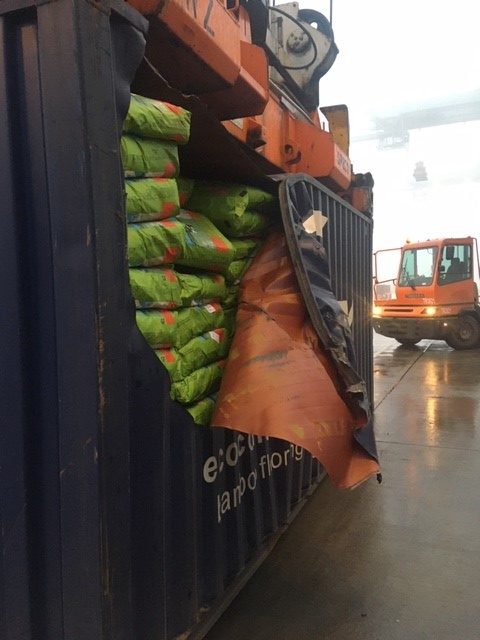 During cargo operations on board a container feeder at a terminal in Rotterdam-Maasvlakte a container loaded with approx. 14 m.tons of milk powder in bags, was torn open at one side. We were instructed by the stevedore to serve their interests. In deliberation with us, immediate measures were taken to cover by tarpaulin in order to protect it from rainwater.
Upon further inspection and considering the nature of the cargo and weather conditions, we recommended cargo owners to transfer in another container. The cargo transfer in a shed, was witnessed by us and counter surveyors.
Similar cases are handled quite frequent by Marintec Expertise.