Safety
Marintec Expertise: Safety and Craftsmanship

An accident can happen in a split second. As damage surveyors, we see the consequences of this in practice every day. Not only material damage, but also incidents resulting in people being injured. We therefore take safety and working safely extremely seriously.
Familiar with safety regulations

Our surveyors almost always carry out their work on the premises of third parties. On every site, vessel, terminal, warehouse or workshop, different dangers and safety regulations apply. We ensure that we are familiar with the applicable safety regulations and we comply with them.
Notifying the supervisor 

Before entering a site or location, we notify the supervisor. When embarking on a vessel we report to the ship's management. Upon departure, we sign out again. If we encounter unsafe situations, we report these to the supervisor.
Confined spaces

Before we enter confined spaces (tanks or containers), we establish whether the space is safe to enter and whether a valid gas measurement certificate is present. For tank containers and cargo tanks of vessels, we require a supervisor at the manhole.
An eye for danger 
Because of our knowledge and experience, we are aware of the dangers of our profession. Assessing and investigating (un)safe situations is part of our job. Our surveyors are in possession of the VCA certificate and the rail safety certificate.
Preventing accidents

On the basis of risk assessments and scenarios, we examine how risks and the likelihood of accidents can be reduced, and what measures are required to do so. We work according to the applicable protocols and use personal protective equipment when necessary. All health and safety procedures are recorded in our quality manuals. We regularly attend training courses to keep our knowledge up to date.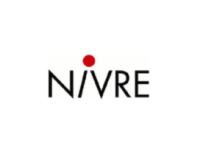 Marintec Expertise BV
Europaweg 875
3199 LD Maasvlakte
Port number 8200, building 5
E: maasvlakte@marintec.nl
P: +31 (0)181 36 36 00 – (24/7)